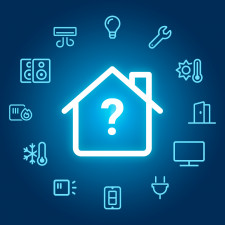 Quantum Integration CEO says innovation has gone stagnant as big players focus on core business
SANTA BARBARA, Calif., June 3, 2021 (Newswire.com) - In the last decade, technologies like smart appliances, voice recognition and home assistants emerged, whetting consumers' appetites for new possibilities and spurring a multi-billion-dollar industry. And that's just the problem, according to Michael Barnick, founder and CEO of home automation developer Quantum Integration.
"When many of these technologies first hit the consumer market, it opened up everyone's imagination about what can be done at home," Barnick said. "Since then, many of these disruptive technologies have not seen the kind of development we've come to expect." The problem with the home automation industry is that many companies start with a good idea but are unwilling to develop it further."
Barnick, formerly the head of a home automation business and an engineering manager for Apple, said his chief concern is that larger enterprises aren't committed to the concept of home automation to make it a success.
"As many of the largest tech companies feel the challenge of revenue growth in a saturated market, the executive team is constantly trying to figure out how to grow their core business," Barnick said. "Enter Home Automation. People want it, but big tech only goes far enough to grow their current core product sales."
Apple's HomeKit, for example, requires iPhones purchases, while Amazon's Alexa encourages purchases of more electronic devices, Barnick said. Samsung's SmartThings differentiates the company's brand in home consumer electronics, while Google Nest aligns with that company's data-gathering line.
"The end result is that no company has committed to home automation as a separate business unit, which is what it takes to really deliver a home-wide solution," Barnick said.
Even industry leaders are falling victim to stagnation, Barnick said: Apple's HomeKit and Samsung's Smart Things have achieved little in terms of innovation and receive much less attention and fanfare compared to their other fully realized product offerings.
At Quantum Integration, innovation is the heart of the business. Out of the box, the Quantum IoT Starter Bundle, offers innovations like flexible next-generation firmware, drag-and-drop pre-compiled code, and wireless networking capabilities."
"We give even amateur home automation enthusiasts the capabilities of a senior engineer," Barnick said. "Our IoT platform offers near-endless possibilities, and users are limited only by their imagination."
For more information, visit https://quantumintegrate.com/.
About Quantum Integration Inc.
The Quantum IoT platform enables electronics hobbyists to create wireless devices from a simple button to home automation and robots, and control it with custom apps and firmware without coding, all through a central server. The power of making! For more information, visit www.quantumintegrate.com.
Media Contact:
Bianca D'Angelo
(203)577-7588 (Direct)
bianca@newswire.com
www.Newswire.com
Source: Quantum Integration
Share: